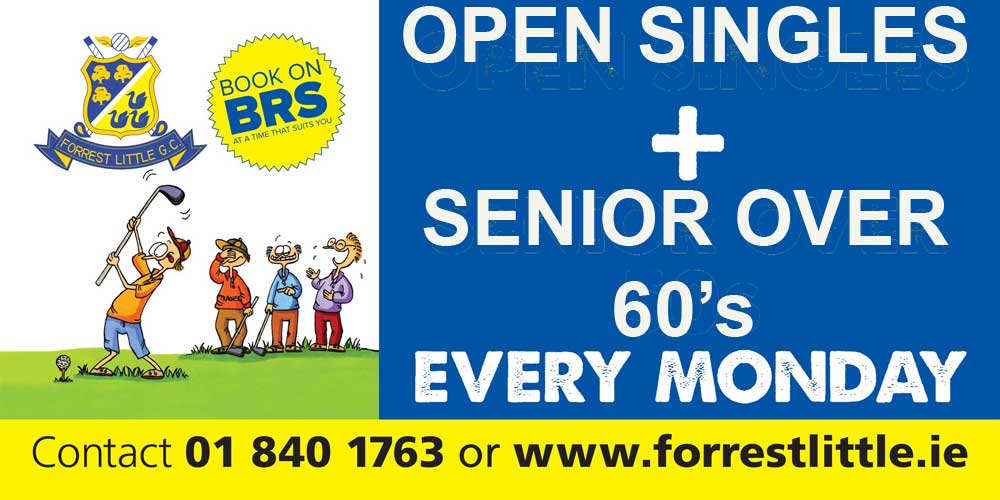 Book an Open Tee Time by Clicking Here
Book a Tee Time by Clicking Here
We have wide variety of Open Competitions at Forrest Little during the golfing season and we look forward to having members of other clubs join us. Needless to say, you will need to be a member of an affiliated golf club and present your current GUI or ILGU card on the day. Overseas visitors will need a current certificate of handicap from their home Club.
Each Monday we hold an Open Singles + Senior over 60's ( Men & Ladies ) competition and on each Bank Holiday weekend you have the opportunity to choose from a range of Singles, Fourball, Team and Mixed Foursomes competitions
Of particular interest is our  Annual Brothers Open Fourball now in it's 47th Year of Sponsorship by Brother International which takes place on Sunday 24th June 2018 and our
Men's Singles Scratch Cups.
Intermediate (10-17) and Minor 18+     Date:  Saturday 19th May
Senior up to 3 and Junior (4-9)  18 Hole Strokes   Date:  Sunday 19th August
The timesheet for all Open Competitions is available 3 weeks in advance and can be booked through the link above.
Book a Tee Time by Clicking Here